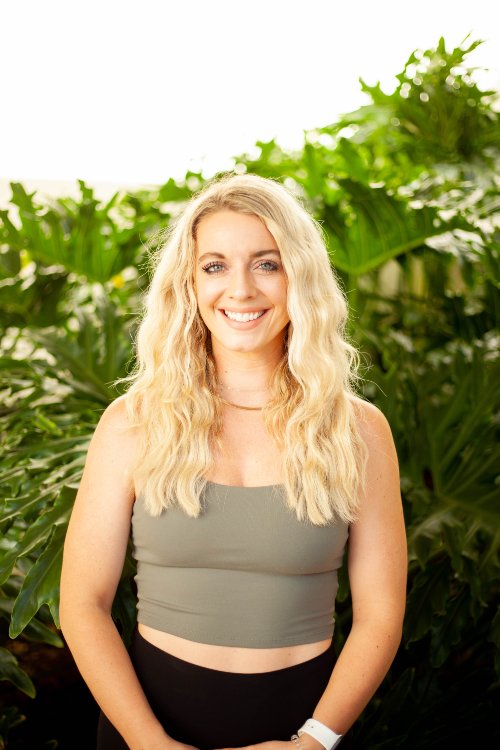 Ruthie Tait | Owner & Instructor | Lakeland & Winter Haven
Ruthie is the owner and an instructor for The Balance Culture. She majored in Social Work at Southeastern University where she played 4 years of collegiate volleyball. She was a gymnast for 12 years before starting her volleyball career. Ruthie has been passionate about fitness and nutrition her whole life. Her dream has been to create a place where women are encouraged and empowered to be their best selves through fitness, nutrition, and community. She sees The Balance Culture as the kind of positive place where women can work to achieve their goals together! Ruthie is certified through the Athletics Fitness Association of America (AFAA) as a Group Fitness instructor and Mat Pilates instructor, she is a certified Spin instructor though Mad Dogg Athletics and a barre instructor certified through Barre Intensity, she is also a 200 hour RYT.
During a class with Ruthie you can expect to be challenged to push yourself while having fun, her classes are advanced but with modifications offered throughout. She loves her husband and two boys and anything they do together! She loves living in Lakeland and seeing our city grow and thrive!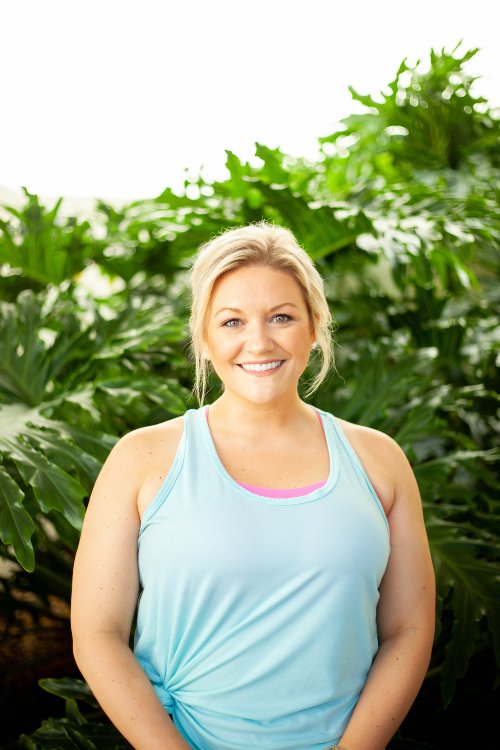 Stephanie Garrison | Owner & Instructor | Winter Haven
Stephanie is the Owner & Instructor for Balance Culture Winter Haven. She majored in Business Management and earned her MBA from Southeastern University. Stephanie is certified through the Athletics Fitness Association of America (AFAA) as a Group Fitness instructor, Barre Intensity, and Mad Dogg Athletics for Spin. She teaches barre, Spin, Pilates, stretch, hip-hop and strength training. Her background is in dance and has toured, competed, and performed with studios and companies in New York and Florida.
Stephanie's favorite part about being an instructor is empowering people with "normal schedules" to live extraordinary lives through health and wellness. Her classes will improve your endurance, strengthen your body and empower your workout at any age or fitness level.
Connect with Steph: steph@thebalanceculture.com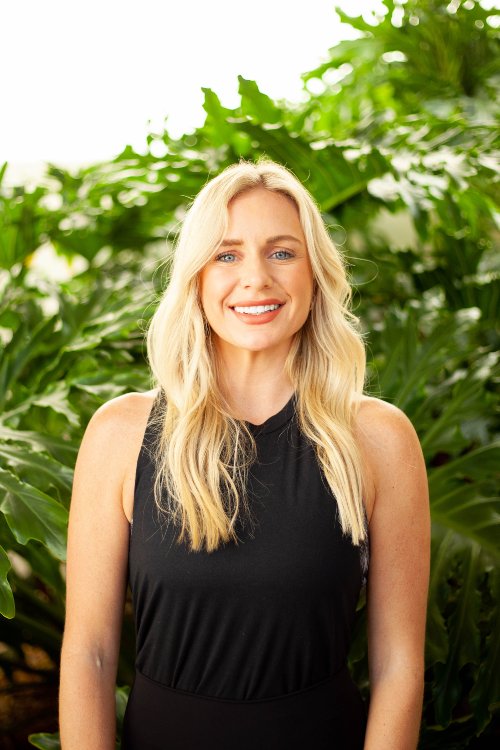 Kalya Kapp | Instructor
Kayla is an instructor at The Balance Culture. She graduated from Southeastern University with a degree in Marketing and is currently working as a marketing coordinator at the Winter Haven Hospital. Kayla is certified through the Athletics Fitness Association of America (AFAA) and is an avid gym goer! This northern girl has been involved in group fitness from a young age playing basketball, soccer, and softball.
As a health and fitness enthusiast, Kayla enjoys working with women to help transform themselves bringing their fitness game to another level. Fitness should be fun not boring which is why she likes to create varied yet challenging work out routines.
You will most likely find Kayla shopping, reading, and enjoying a venti coffee.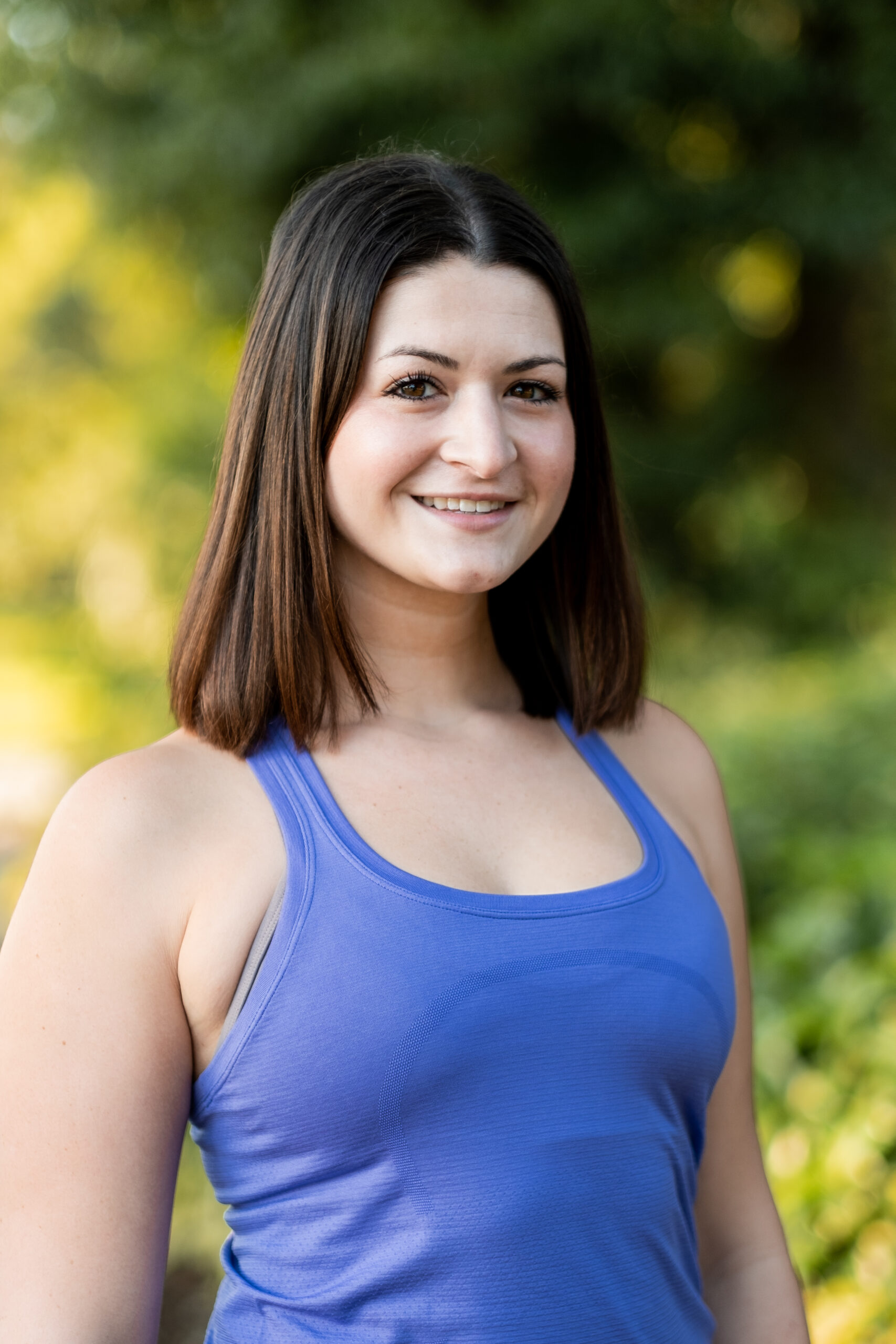 Stephanie Fuchs | Instructor
Stephanie has been a part of The Balance Culture for years and has been a committed member! She loves getting to lead classes as an instructor! She has a Bachelor Degree in Nursing and works in the Neonatal ICU and loves it!! She is certified as a Group Fitness Instructor through The Balance Culture Instructor Certification. She loves to exercise, read, and shop. She has one kitten named Sprinkles! In Stephanie's classes you can expect to be challenged, encouraged and motivated.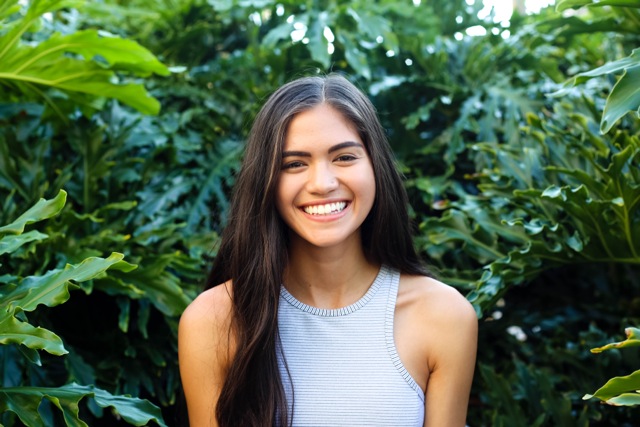 Annalee Mutz | Instructor
Annalee is an instructor at The Balance Culture. She is a half-Filipina who grew up in Japan, proudly claiming the title of a "military brat."  She graduated with an undergrad in journalism and public relations and a masters in business administration. She currently serves at Southeastern University as the Campus Communications Coordinator. Annalee primarily teaches yoga classes at The Balance Culture, and began practicing yoga as a teenager as a way to deal with stress and anxiety. Throughout the years she has integrated these practices into her daily routine. She is certified through the Athletics Fitness Association of America (AFAA) as a Group Fitness instructor.
While practicing yoga with Annalee, you can expect to feel good. She intends for you to be challenged through a simple and fluid approach to yoga.
Annalee loves getting lost in books, aimlessly exploring art museums, writing, and traveling the world with her husband.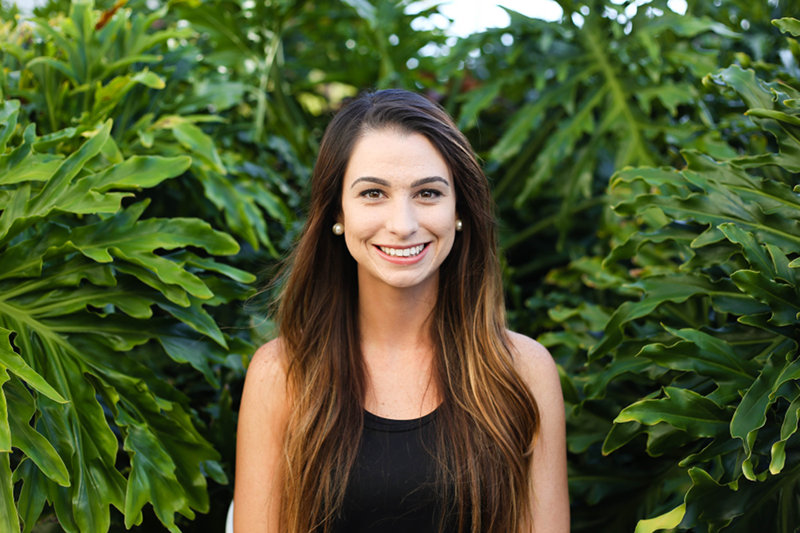 Alyssa Chamberlin | Instructor
Alyssa is an instructor at The Balance Culture. She graduated from Southeastern University with a degree in Psychology and is currently completing her Master's in Business Administration. She is certified through AFAA (the Athletic Fitness Association of America) and has always loved being active and involved in group sports (especially volleyball) and fitness classes.
Alyssa has been a part of The Balance Culture since day one. It's her favorite place to workout because The Balance Culture is more than just a gym or another fitness studio – it is a place for women to come together in a healthy and fun environment to be encouraged and challenged together in our fitness journeys.
In Alyssa's classes, you can expect an atmosphere of encouragement, energy, and fun while completing a challenging workout that will push you to reach your personal goals and fitness growth. Barre provides a well-rounded and full body workout that will move at a steady pace throughout the class but also allows for modifications so you can catch your breath or push yourself further. Alyssa loves seeing people meet their goals and feel healthy through fitness; exercise plays such an important part in our mental, emotional, and physical health, and Alyssa loves being able to help people make space for their health by exercising together.
A few of Alyssa's favorite things are the beach, matcha, and traveling!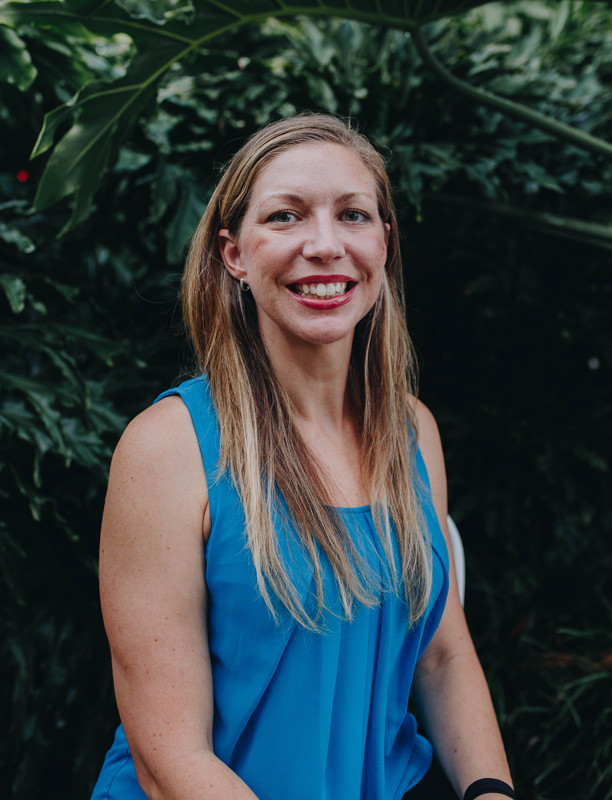 Erin Kennedy | Instructor
Erin is a yoga instructor at The Balance Culture. She is a University of Florida graduate (Go Gators!) with a degree in occupational therapy. Her career has included rehabilitating people with neurologic conditions such as stroke, Parkinson's, etc, orthopedic trauma and injuries of the brain and spinal cord since 2002. Erin is happy to guide you on modifications for injury and injury prevention for effective yoga sessions. Her yoga classes will teach you basic poses coordinated with breathing to increase strength, balance, flexibility and mental well-being. She began using yoga with her occupational therapy clients as a treatment modality in 2014, but really became passionate about yoga and its use for wellness in 2015 when she joined a safe space for her own practice called The Balance Culture. Yoga has changed her own life in so many positive ways and she is passionate about sharing that yoga feeling with others. She is a RYT 500 with the Yoga Alliance. Her favorite things (besides yoga) are nature (mountains, hiking, beaches, gardening) and spending time with her family, friends and dogs!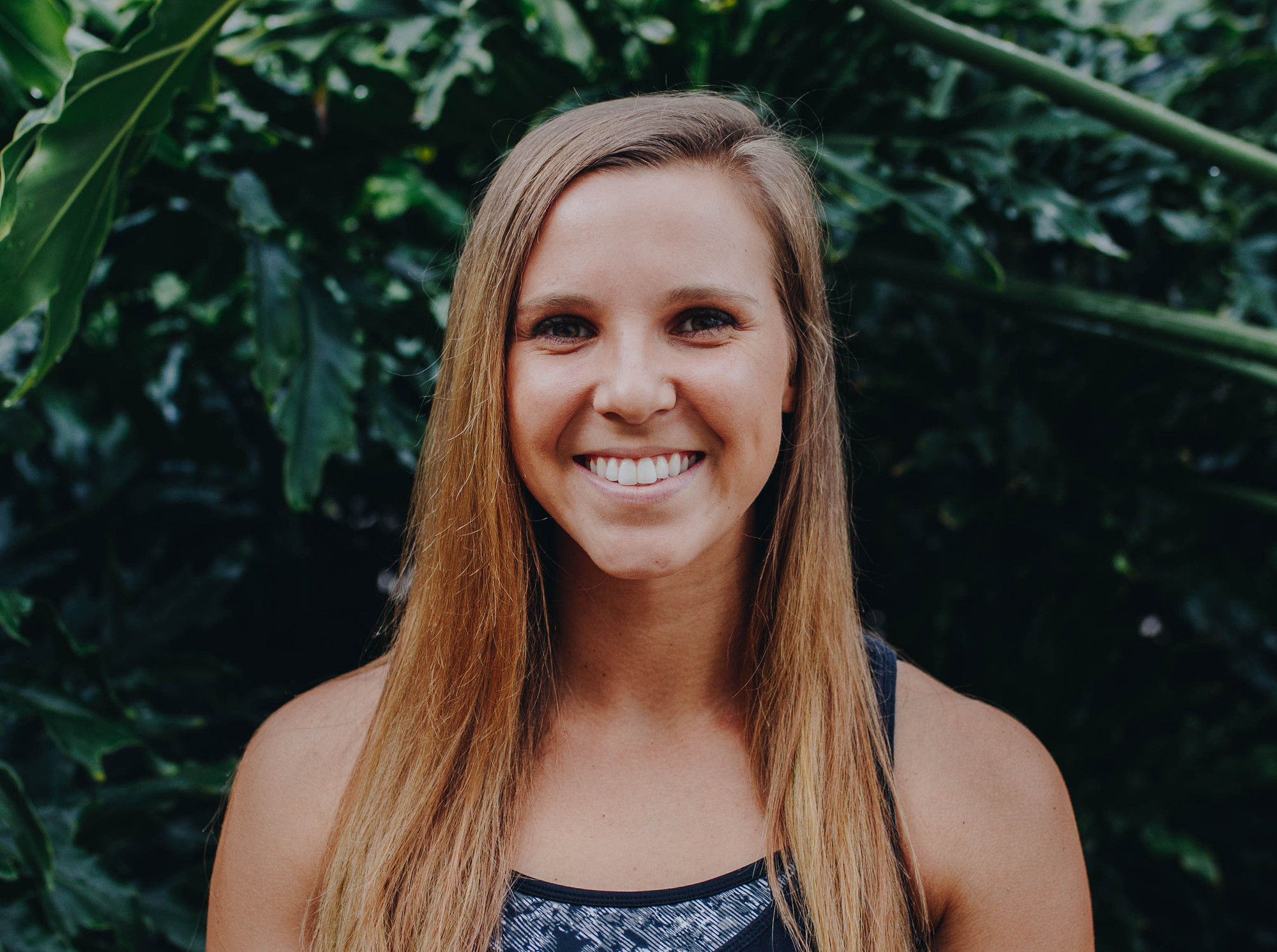 Britney Powell | Instructor
Britney Powell is an instructor for The Balance Culture. She majored in Geomatics (Surveying and Mapping) at the University of Florida. Before transferring to UF, she played collegiate softball and volleyball. Her love for fitness started at an early age when she started playing softball at the age of 5. Her true passion for helping others with their fitness and nutrition really took off after she graduated college. She is passionate about empowering others on their unique fitness journey, unleashing their inner strength, building confidence, and helping you be the best you. Britney is certified through Mad Dogg Athletics and Barre Intensity. She is also currently getting her certification in personal training.
In Britney's classes, you can expect an upbeat, encouraging, high-energy class where you can get lost in the beat. She encourages you to push past what you think is possible and leave feeling accomplished and empowered to conquer your goals in the studio and in life. 
Three of her favorite things include spending time with her family, being on or near the water, and football season!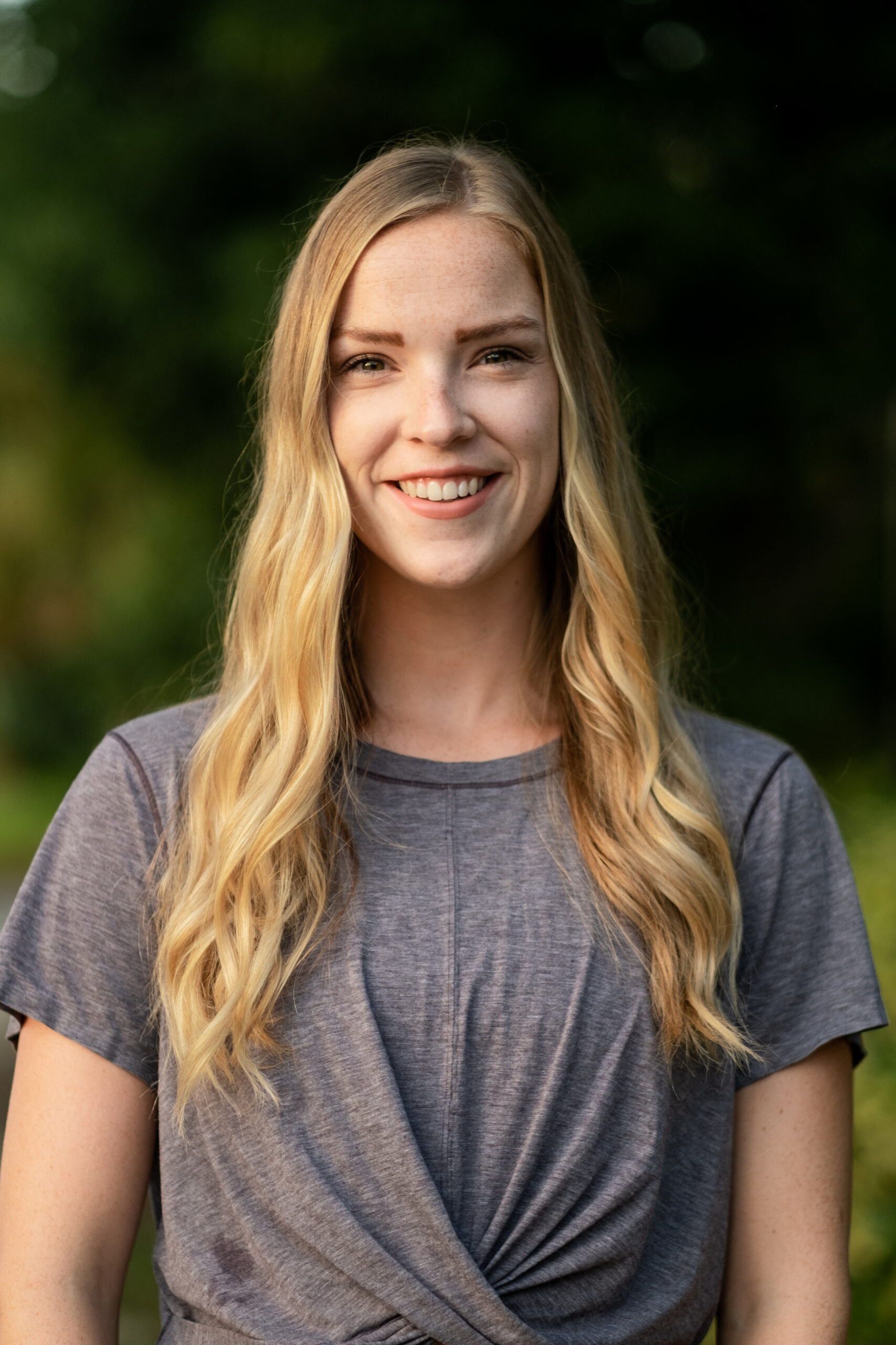 Kelsey Thomas | Instructor
Kelsey is an instructor at The Balance Culture. She graduated with her BSW and MSW from Southeastern University while playing four years of collegiate indoor and beach volleyball. Kelsey is a Licensed Clinical Social Worker who is currently serving college students through counseling and crisis intervention, as well as coaching volleyball part-time. 
Kelsey found her way to the Balance Culture and quickly got involved. She loves the group atmosphere and really felt welcomed from the first time she walked in the door. Kelsey is honored to be able to encourage women to find their own forms of success through group fitness, and hopes that women leave her classes feeling more sure of themselves and connected to their bodies. Kelsey is certified through The Balance Culture Instructor Certification program.
Kelsey loves to laugh and have fun while working hard. In her classes you can expect to leave feeling challenged, motivated, and empowered through her style of teaching. When Kelsey's not coaching, you'll probably find her exploring new places with her husband and their dog, Ellie, and hanging out with the amazing family that God has blessed her with!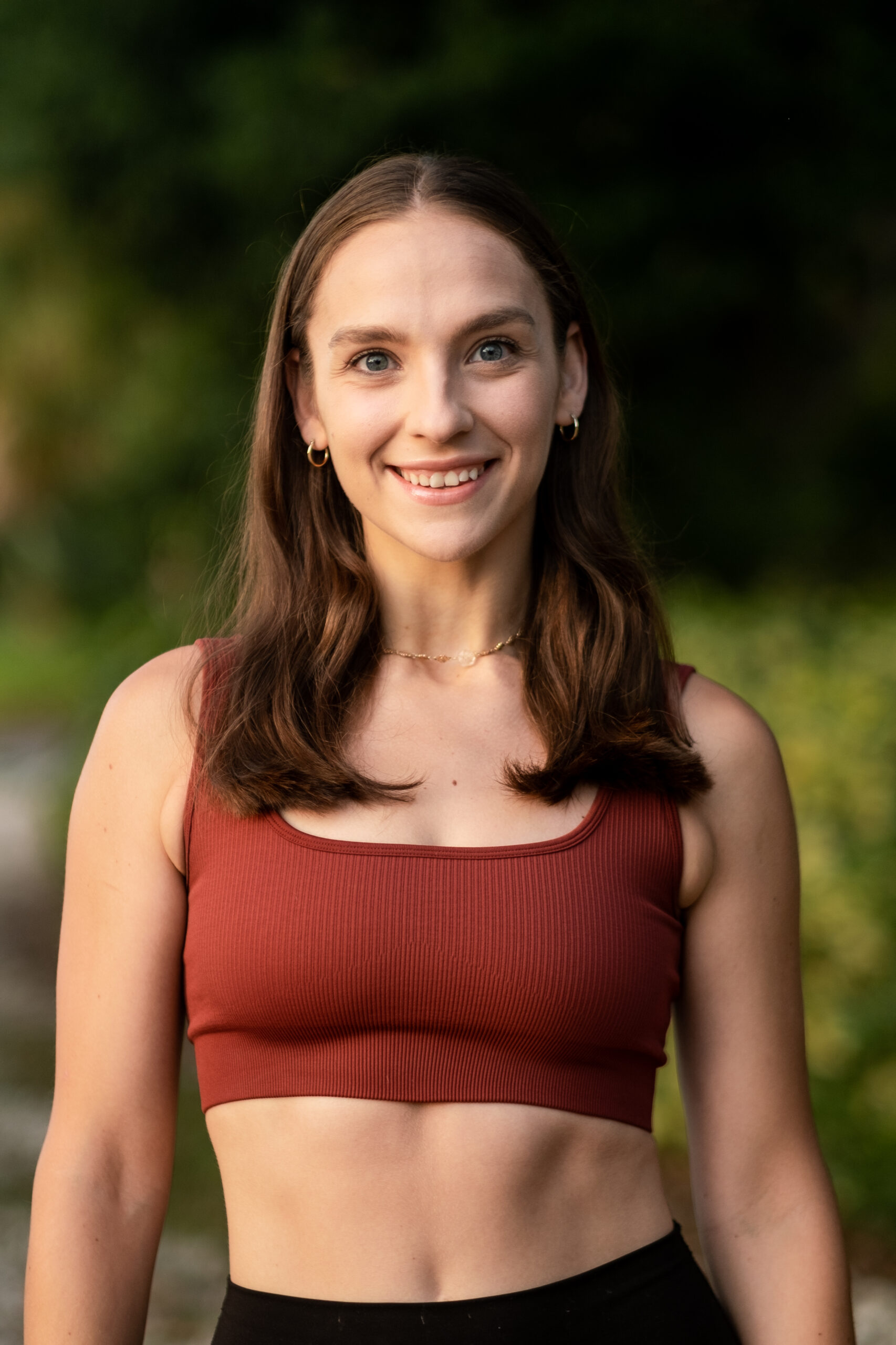 Faith Woodyard | Instructor
Faith Woodyard was born and raised in Baltimore, Maryland. She graduated from George Washington Carver Center for Arts and Technology in the dance prime. She received her early dance training at Carroll County Dance Center & Ballet Conservatory under the instruction of Megan Logee, Bat Udval, Paul Wegner, and Jessica Huebner. She trained in many styles of dance such as ballet, modern, tap, jazz, and contemporary. She was awarded Top 12 in the classical category at Youth American Grand Prix and was a finalist at the Kennedy Center Ballet Master Class Series. Faith attended summer programs, many on scholarship such as American Ballet Theatre, Carolina Ballet, Richmond Ballet, and American Repertory Ballet. She was a Trainee with the Richmond Ballet from 2016-17 and with American Repertory Ballet for two seasons prior to joining ARB2. Since joining ARB2 she has performed in Douglas Martin's The Nutcracker as Sugar Plum Doll and Chinese Lead, Kirk Peterson's Beauty and the Beast as Belle's Sister, Dryad, and Wolf, Girlfriends and Willis in the new production of Giselle staged by Ana Novoa and José Manuel Carreño, and as Erika in Mary Barton's Scarlet Sonata. In the 2020/ 21 season, Faith worked with choreographer Colby Damon and performed in his new work Strange Sentience. Faith is also passionate about health and fitness and is a Certified ZIN Zumba Group Fitness Instructor, NASM Certified Personal Trainer since 2017, and Barre Fitness Instructor since 2021. In the fall of 2021, Faith was a faculty member and guest performer with Carroll County Dance Center and guesting with Misako Ballet. Faith is going to be joining Florida Dance Theater this fall as a company artist and instructing Barre and Pilates at The Balance Culture.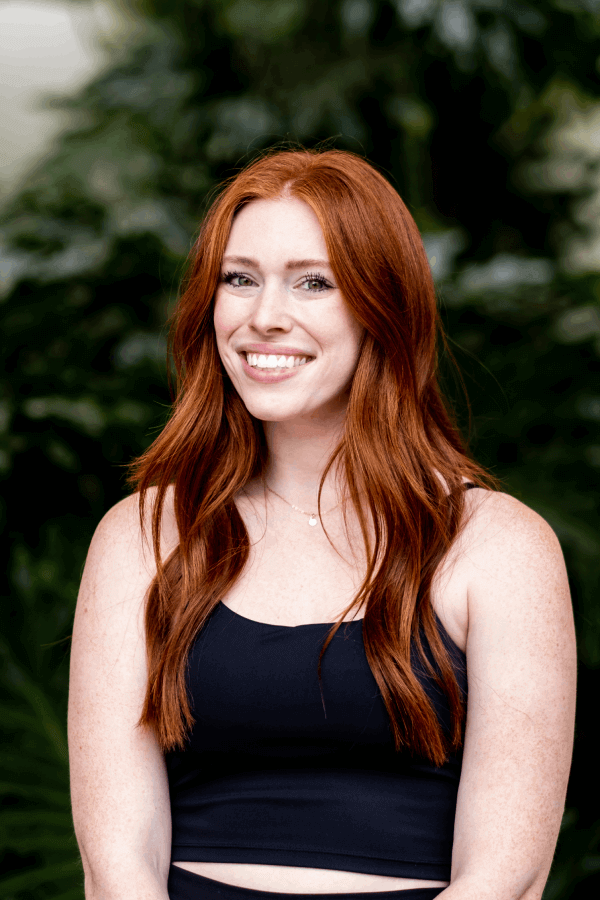 Rilee Delgado
Now, Rilee is a City Editor for LALtoday. When she's not writing about Lakeland, she's taking classes at The Balance Culture. Prior to taking group fitness classes at the studio, Rilee had a hard time finding a fitness routine that worked with her challenging schedule and felt encouraging and doable. Without a background in exercise science or athletics, Rilee didn't think it would be possible to keep up in classes. With the encouragement of many members of the BC team, Rilee got certified through Barre Intensity in 2020 and completed her Pilates training in 2021, making the transition from intern to instructor. Now, Rilee is excited to bring the same encouragement that gave her confidence to Balance Culture members.
You can expect a community atmosphere in Rilee's classes. With plenty of encouragement and accommodations, you'll be able to find the balance between challenging yourself and listening to your body.
Rilee enjoys taking yoga classes at the studio to unwind, spending time with her friends and husband, and being outdoors in her free time.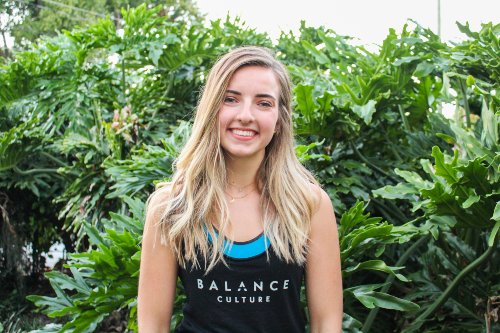 Grace Chandler | Instructor
Grace is an instructor at Balance Culture, student at University of South Florida, server, and nanny. Grace is currently working on a bachelors degree in social work, with hopes to also obtain a masters degree in social work, and to go on to become a licensed clinical talk therapist.
Before working out at BC, Grace had a difficult time keeping up a consistent and effective fitness routine. She remembers how hard it was to get through those first few classes, and never would have dreamed that she would one day become a fitness instructor. Three years later, after a lot of hard work and endless encouragement from the BC team, Grace got her Barre Intensity certification and is now teaching Barrelates.
You can expect a lot of encouragement as well as modifications throughout Grace's classes, because she wants everyone to know that if she make it through a workout, so can you.
Grace enjoys practicing mindfulness, anything to do with personality psychology, and being with her family and friends.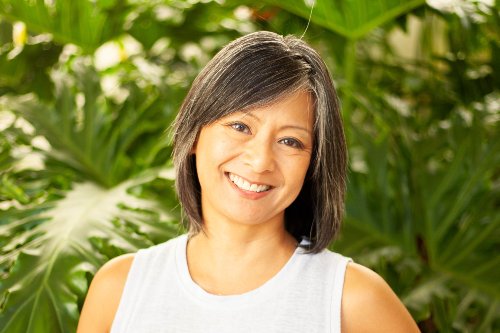 Karen Gullifer | Instructor
Karen has been involved in health and wellness since a young age. Participating in high school sports helped develop her love for staying active. She has a degree in Business Administration which she utilized during a multi-year sales career. Yoga has become an integral part of her over-all health regimen and a vital outlet in maintaining a balanced lifestyle.
Beginning her personal yoga practice over five years ago, opened her mind to the physical, spiritual, emotional, and mental benefits of yoga. Teaching yoga was not something she envisioned herself doing. However, life events altered her journey. Karen has completed 500+ hours of yoga training and is a RYT-500. Her passion is to help her community learn the importance of "slowing down" and "being still". Karen's teaching style includes taking the time to settle the mind and body, focusing on a key element and pose(s) and ending with Restorative options, preparing students for surrendered rest. She offers variations including a challenging option for those who desire to expand their practice.
In her spare time, Karen trains alongside her husband for endurance races. They also enjoy traveling, paddle boarding, hiking, college basketball and spending time with their adult children. She enjoys a cup of Caribou or Lucky Goat coffee, all things nutty and chocolate and a spontaneous moment playing the piano.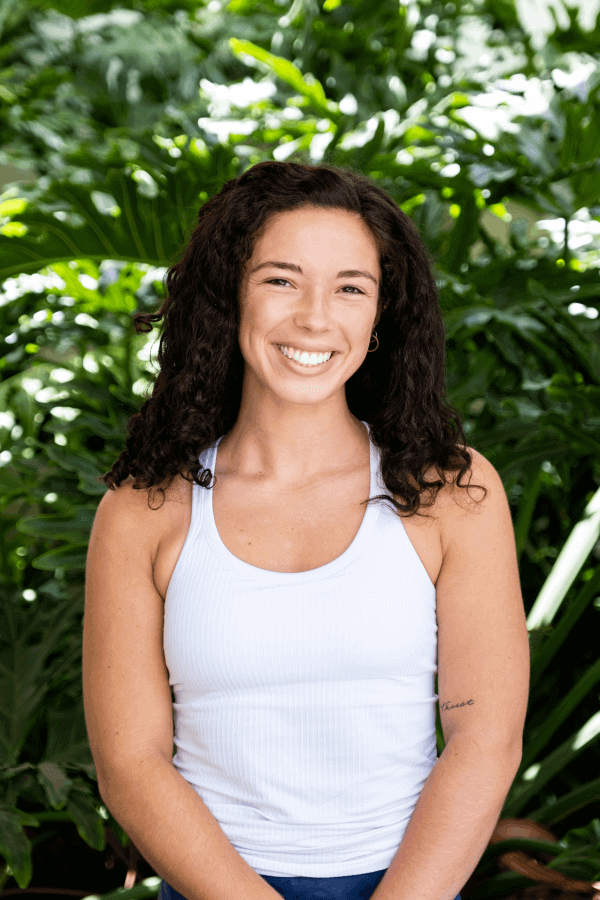 Grace Fitzgerald | Instructor
Grace Laychak is an instructor at the balance culture. She graduated from Southeastern University with a degree in Ministerial Leadership. After she graduated she began working at Southeastern as an Enrollment Counselor.
Grace is certified through _______ and has been interested in fitness as long as she can remember. Grace was a competitive cheerleader from elementary school through college.
As someone who is passionate about people and fitness, Graces dream is to simply help women become confident in who they are. In Graces classes you can expect to be celebrated, encouraged and motivated to be the best that YOU can be!
Grace is originally from Connecticut, so she appreciates all FL has to offer! You can find her staring at palm trees, visiting any and every coffee shop with friends and always on her way to a beach!
Sabrina O'Gorman| Instructor
Sabrina is an instructor at The Balance Culture. She was raised in Lakeland where she met and married her high school sweetheart. She is a mom of one son and loves spending quality time with her little family! Sabrina received her bachelors degree in business marketing from Southeastern University and later received a master's in business administration with a concentration in executive leadership. Currently Sabrina works as a REALTOR in Lakeland with Paige Wagner Homes, which fuses her love for the city and her passion for people, processes and communication. Sabrina got her group fitness certification in 2015 and has been teaching at the Balance Culture since its launch date on September 28, 2015. Sabrina has also received instructor certifications through Barre Intensity and Mad Dogg Athletics Spinning. She has taught: bootcamp, HIIT, Barre, SPIN, yoga, Pilates, and Strength. Currently she teaches Strength weekly. Discipline, movement, and self care are areas that Sabrina is passionate about. In her classes you can expect to be challenged and encouraged! You can also expect a good playlist! She loves to motivate and bring a high-energy tone into every class. Precision in form and intentionality in efforts are elements that she strives to teach within every workout!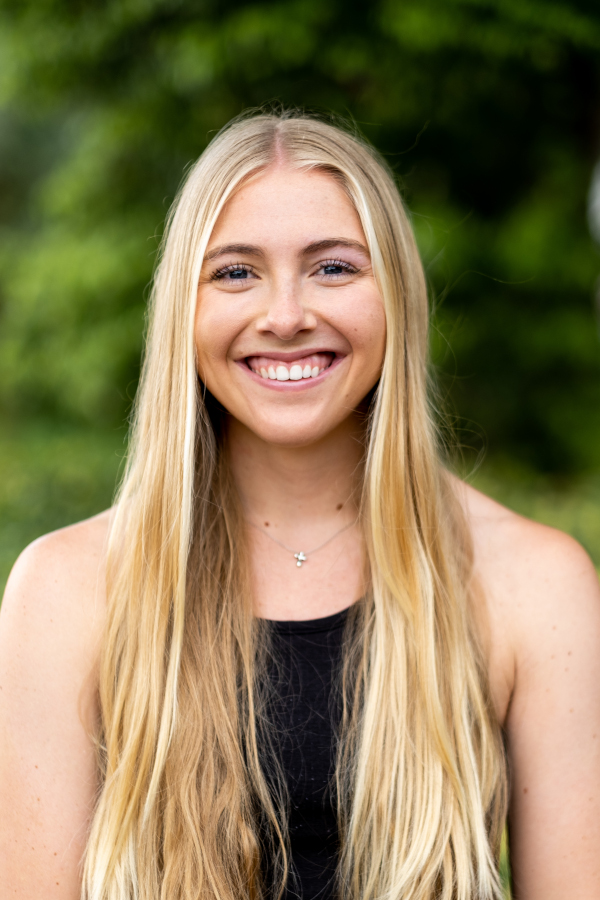 Hailey Shaffer| Instructor
Hailey Shaffer is an instructor at The Balance Culture. She is originally from Seattle, Washington and moved to Lakeland to attend Southeastern University. She graduated from Southeastern University with an MBA and an undergraduate degree in Marketing. After graduation she began working in the Marketing field.
During college, she discovered The Balance Culture and fell in love with the environment. She grew up playing competitive sports and had not found an uplifting environment in fitness since she stopped playing. The Balance Culture became an escape from studying and a part of her routine.
Recently she started coaching soccer at a local high school and found a passion for empowering women through fitness. Hailey's dream as an instructor to have every woman feel empowered walking out of the studio. In Hailey's classes you can expect to feel challenged and encouraged. She encourages you to push your limits and walk out feeling empowered!
Besides working out, Hailey enjoys snow skiing, wakeboarding and anything active outdoors. On a rainy Saturday morning you can find her with a good book and a cup of coffee!
Mariah Higgins| Instructor
Mariah is an instructor at The Balance Culture. She graduated from Southeastern University with a degree in Multidisciplinary Studies and minors in psychology and elementary education. While in college, Mariah was an intern at The Balance Culture where she found a love for BC and it's special community.
Mariah currently works in sales at a local company where she gets to build relationships with a diverse variety of businesses and have fun selling branded goods.
She was on her college track and cross country team and after graduating, missed having a team that equipped and encouraged each other. This brought her back to BC to attend classes and led her to instructing. She is passionate about fitness and the benefits of it, and loves to bring women together through it. 
She is certified as a group fitness trainer and is now teaching HIIT. In class with Mariah, you can expect encouragement, a fun energetic environment, and a safe place to learn and grow in your fitness.
A few of Mariah's favorite things are being outside, spending time with friends and family, and a day full of adventure.