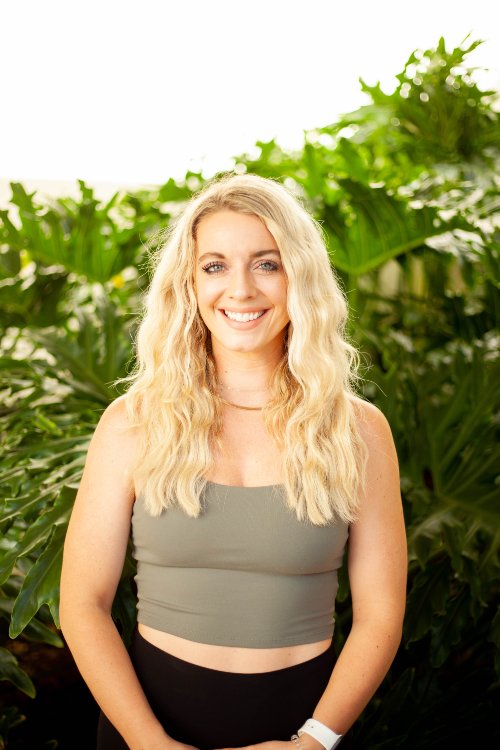 Ruthie Tait | Owner & Instructor
Ruthie is the owner and an instructor for The Balance Culture. She majored in Social Work at Southeastern University where she played 4 years of collegiate volleyball. She was a gymnast for 12 years before starting her volleyball career. Ruthie has been passionate about fitness and nutrition her whole life. Her dream has been to create a place where women are encouraged and empowered to be their best selves through fitness, nutrition, and community. She sees The Balance Culture as the kind of positive place where women can work to achieve their goals together! Ruthie is certified through the Athletics Fitness Association of America (AFAA) as a Group Fitness instructor and Mat Pilates instructor, she is a certified Spin instructor though Mad Dogg Athletics and a barre instructor certified through Barre Intensity, she is also a 200 hour RYT.
During a class with Ruthie you can expect to be challenged to push yourself while having fun, her classes are advanced but with modifications offered throughout. She loves her husband and two boys and anything they do together! She loves living in Lakeland and seeing our city grow and thrive!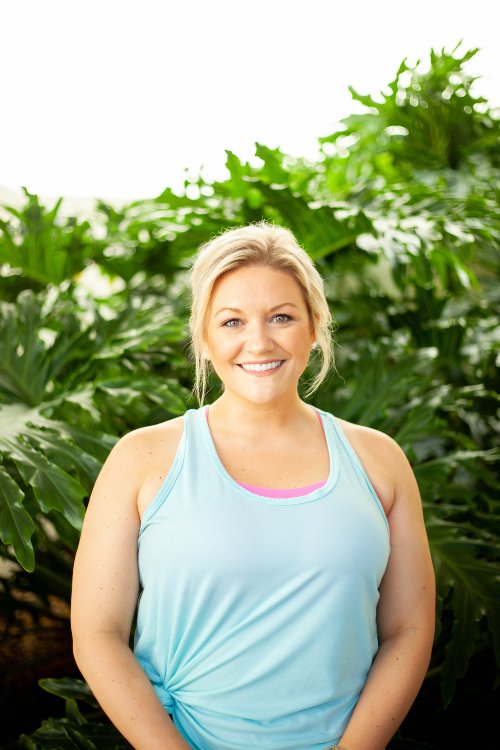 Stephanie Garrison | Director of Operations & Instructor
Stephanie is the Director of Operations and Instructor for The Balance Culture. She majored in Business Management and earned her MBA from Southeastern University. Stephanie is certified through the Athletics Fitness Association of America (AFAA) as a Group Fitness instructor and teaches barre, beginner barre, cardio barre, kickboxing, stretching and barrelates. Her background is in dance which includes tap, jazz, ballet, and hip-hop. She has toured, competed, and performed with studios and companies in New York and Florida.
Stephanie's favorite part about being an instructor is empowering people with "normal schedules" to live extraordinary lives through health and wellness. During Stephanie's classes she will incorporate the moves of dance, the posture of pilates and the low impact nature of yoga and stretch. Her classes will improve your endurance, strengthen your lower body and bring enjoyment to the workout at any age or fitness level.
Three of her favorite things include: vacuum lines, organization, and traveling!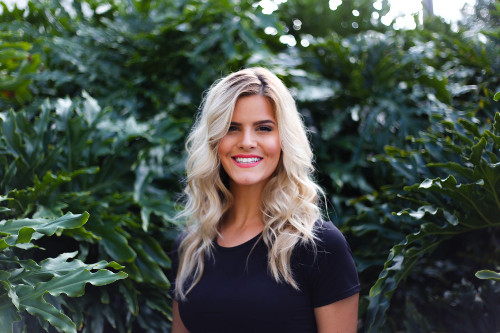 Sabrina O' Gorman | Instructor
Sabrina is an instructor at The Balance Culture. She has a Bachelor's degree in marketing and a Master's in business administration. It was during the early part of high school that she was introduced to fitness and ballroom dancing, in which she fell in love. The journey of learning how to steward the inner and outer body eventually became more of a mission of passion that she wanted to share with others.
Group fitness has become an outlet for her to help women enjoy working out while learning how to care for themselves and build their confidence. Sabrina designs her various classes to be energetic, challenging and effective; emphasizing proper form while targeting both the larger and smaller muscle groups. She is certified through the Athletics Fitness Association of America (AFAA) as a Group Fitness instructor.
Some of Sabrina's favorite things include outdoor activities with her husband, spending quality time with family, and eating all the breakfast food possible.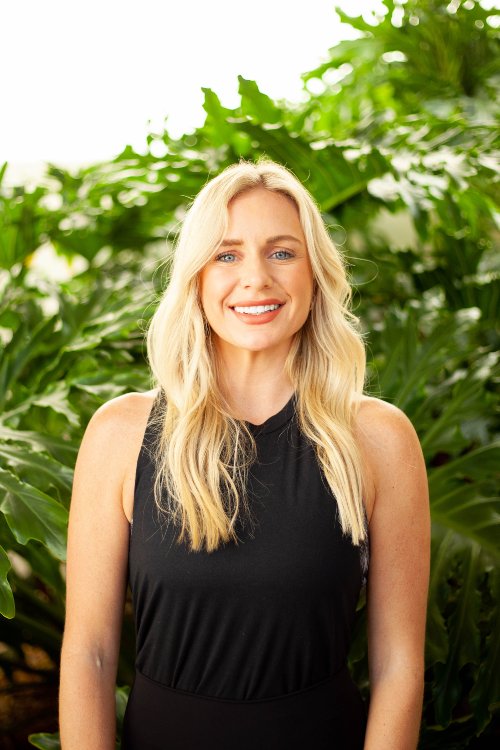 Kalya Kapp | Instructor
Kayla is an instructor at The Balance Culture. She graduated from Southeastern University with a degree in Marketing and is currently working as a marketing coordinator at the Winter Haven Hospital. Kayla is certified through the Athletics Fitness Association of America (AFAA) and is an avid gym goer! This northern girl has been involved in group fitness from a young age playing basketball, soccer, and softball.
As a health and fitness enthusiast, Kayla enjoys working with women to help transform themselves bringing their fitness game to another level. Fitness should be fun not boring which is why she likes to create varied yet challenging work out routines.
You will most likely find Kayla shopping, reading, and enjoying a venti coffee.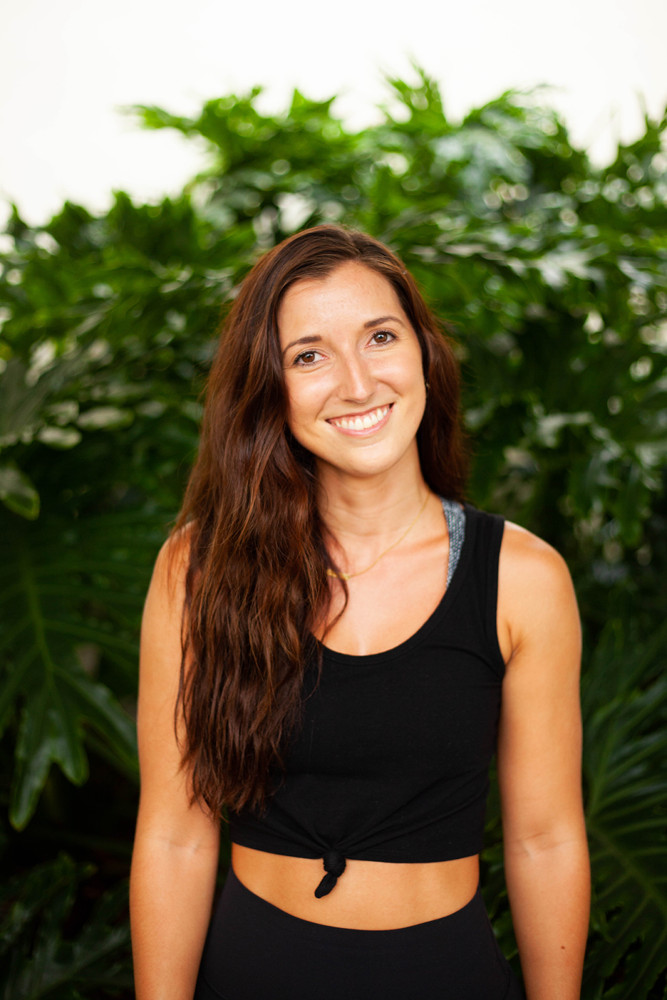 Faith Wagner | Instructor
Faith is an instructor at The Balance Culture. She has a Bachelors in Exercise Science and Masters in Kinesiology from Southeastern University, and currently works as a personal trainer and health coach. She has always wanted to be a group fitness instructor and have the opportunity to encourage ladies through their workouts. Being an instructor at BC allows her to do just that.  She is certified through Barre Intensity.
As a former competitive gymnast, health and fitness has always been a huge aspect of Faith's life. She values the discipline of working out and living a healthy lifestyle. Like many women, working out became an outlet for Faith. She enjoys pushing her body in her workouts and fueling her body with clean nutrition. She loves helping other women challenge their fitness journey and reminding them that working out should be fun and exciting!

While in one of Faith's classes, you'll experience cues for technique, proper form, and modifications for all levels. You'll be challenged, encouraged, and motivated throughout the entire class.

This Lakeland girl was also an SEU Cheerleader and loves her city. When she's not at the studio, she's likely sipping iced coffee, shopping with her family or at the beach.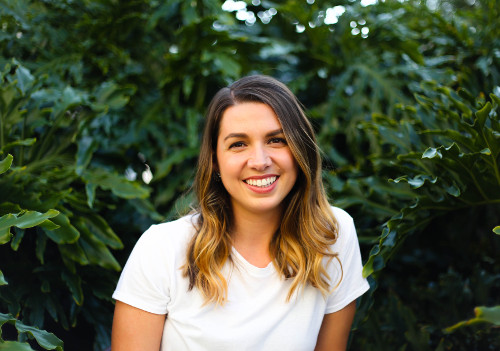 Kayln Cambers | Instructor
Kalyn began her journey with BC in August 2015. She played golf since the age of 5 and ended her career after 4 years of playing on a collegiate level. Desiring a new way to stay healthy and fit, Kalyn met BC founder, Kirstin, and began as in intern for Balance Culture.
Kalyn has a degree in social work and believes strongly that her health and fitness plays a huge part in managing her emotions and stress while in the helping field. Kalyn is certified under Aerobics Fitness Association of America (AFAA) and instructs Barre classes. While attending Kalyn's class you can expect lots of encouragement, form correction, modification options, and naming of muscle groups targeted in each exercise.
Three of her favorite things includes cooking with color, hand lettering, and traveling!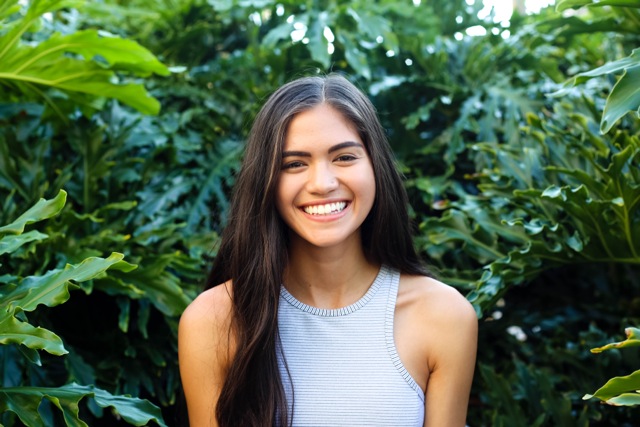 Annalee Mutz | Instructor
Annalee is an instructor at The Balance Culture. She is a half-Filipina who grew up in Japan, proudly claiming the title of a "military brat."  She graduated with an undergrad in journalism and public relations and a masters in business administration. She currently serves at Southeastern University as the Campus Communications Coordinator. Annalee primarily teaches yoga classes at The Balance Culture, and began practicing yoga as a teenager as a way to deal with stress and anxiety. Throughout the years she has integrated these practices into her daily routine. She is certified through the Athletics Fitness Association of America (AFAA) as a Group Fitness instructor.
While practicing yoga with Annalee, you can expect to feel good. She intends for you to be challenged through a simple and fluid approach to yoga.
Annalee loves getting lost in books, aimlessly exploring art museums, writing, and traveling the world with her husband.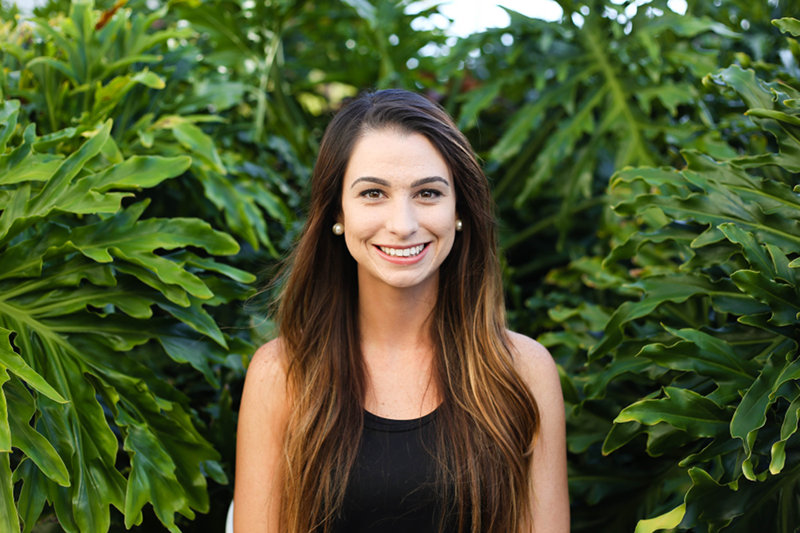 Alyssa Chamberlin | Instructor
Alyssa is an instructor at The Balance Culture. She graduated from Southeastern University with a degree in Psychology and is currently completing her Master's in Business Administration. She is certified through AFAA (the Athletic Fitness Association of America) and has always loved being active and involved in group sports (especially volleyball) and fitness classes.
Alyssa has been a part of The Balance Culture since day one. It's her favorite place to workout because The Balance Culture is more than just a gym or another fitness studio – it is a place for women to come together in a healthy and fun environment to be encouraged and challenged together in our fitness journeys.
In Alyssa's classes, you can expect an atmosphere of encouragement, energy, and fun while completing a challenging workout that will push you to reach your personal goals and fitness growth. Barre provides a well-rounded and full body workout that will move at a steady pace throughout the class but also allows for modifications so you can catch your breath or push yourself further. Alyssa loves seeing people meet their goals and feel healthy through fitness; exercise plays such an important part in our mental, emotional, and physical health, and Alyssa loves being able to help people make space for their health by exercising together.
A few of Alyssa's favorite things are the beach, matcha, and traveling!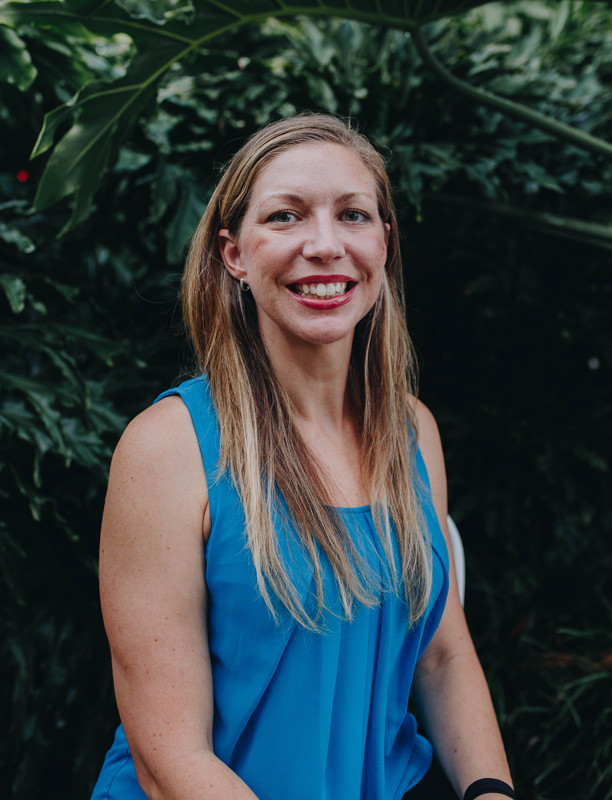 Erin Kennedy | Instructor
Erin is a yoga instructor at The Balance Culture. She is a University of Florida graduate (Go Gators!) with a degree in occupational therapy. Her career has included 16 years rehabilitating people recovering from strokes, trauma and injuries of the brain and spinal cord. Erin is happy to guide you on modifications for injury and injury prevention for effective yoga sessions. She has used yoga with her patients, but truly became passionate about her own practice and its use for wellness about three years ago, when she joined this safe, inviting space known as The Balance Culture.
Erin's yoga classes tend to be slower paced, designed to help to increase strength, balance and flexibility; and reduce anxiety. She is a RYT 200 with the Yoga Alliance.
Her favorite things (besides yoga) are being in nature (mountains, hiking, beaches, gardening) and spending time with her family, friends and bulldog!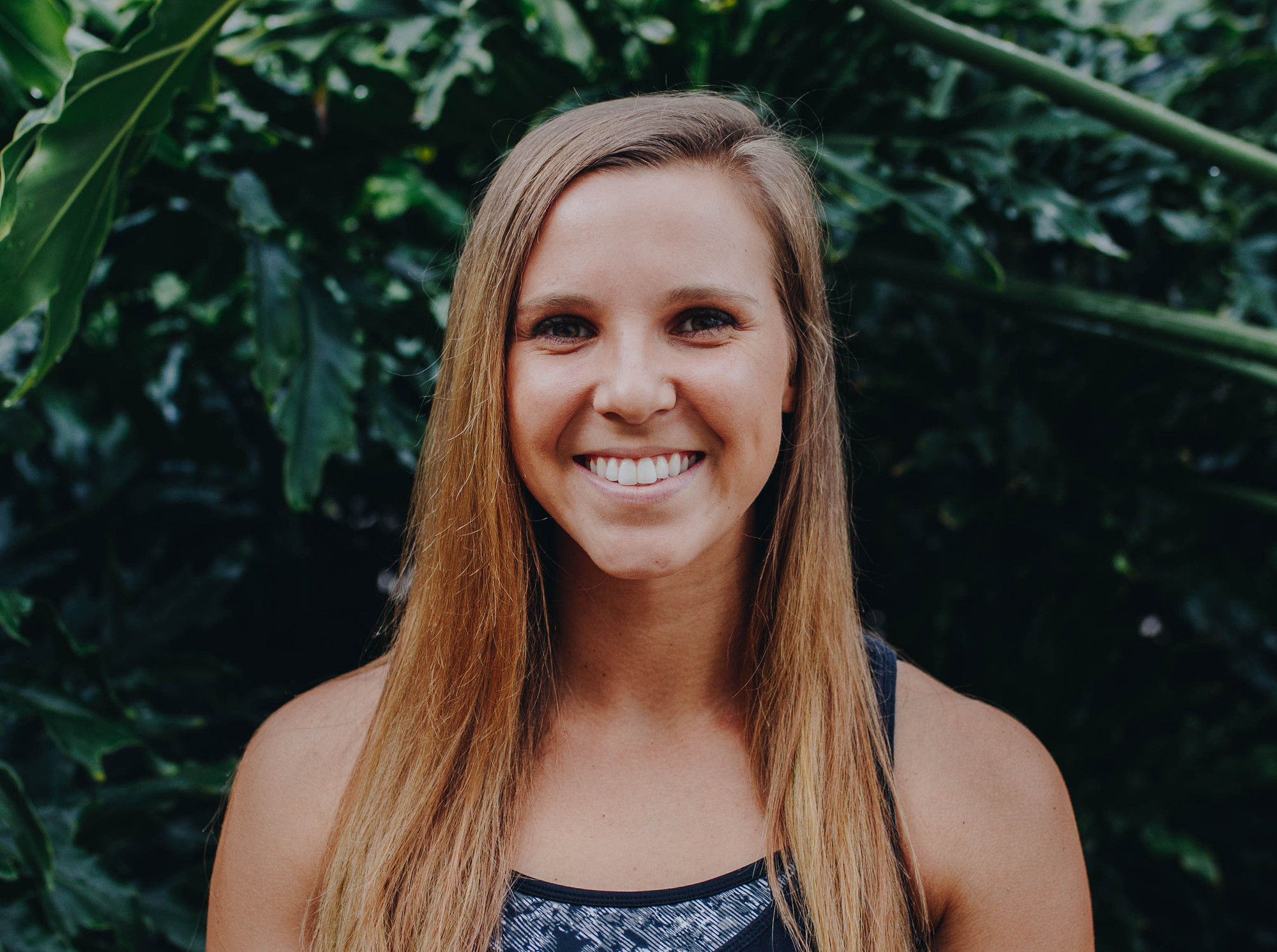 Britney Powell | Instructor
Britney Powell is an instructor for The Balance Culture. She majored in Geomatics (Surveying and Mapping) at the University of Florida. Before transferring to UF, she played collegiate softball and volleyball. Her love for fitness started at an early age when she started playing softball at the age of 5. Her true passion for helping others with their fitness and nutrition really took off after she graduated college. She is passionate about empowering others on their unique fitness journey, unleashing their inner strength, building confidence, and helping you be the best you. Britney is certified through Mad Dogg Athletics and Barre Intensity. She is also currently getting her certification in personal training.
In Britney's classes, you can expect an upbeat, encouraging, high-energy class where you can get lost in the beat. She encourages you to push past what you think is possible and leave feeling accomplished and empowered to conquer your goals in the studio and in life. 
Three of her favorite things include spending time with her family, being on or near the water, and football season!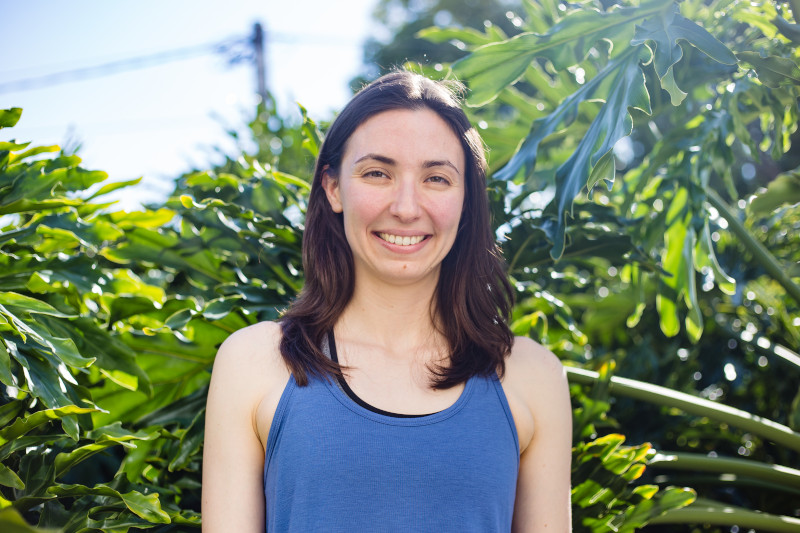 Erika Elsinger | Instructor
Erika is an instructor at the Balance Culture. She has her M.S. in speech-language pathology from the University of North Carolina – Chapel Hill. She works as a speech-language pathologist with children, teens, and young adults with disabilities. Erika completed a 200-hr yoga teacher training at Heart of Yoga studio in North Carolina in 2013. She teaches yoga at the Balance Culture. She also has a background playing soccer and basketball.
Erika loves sharing the practice of yoga with everyone who takes her class. You can expect to be encouraged to listen to your own body, to be offered several variations of poses, and to be reminded to follow your breath in a class with Erika. Her goal is for you to find that balance between effort and ease, and to help you develop your own practice.
Three of her favorite things include: yoga (of course), watching soccer, and traveling.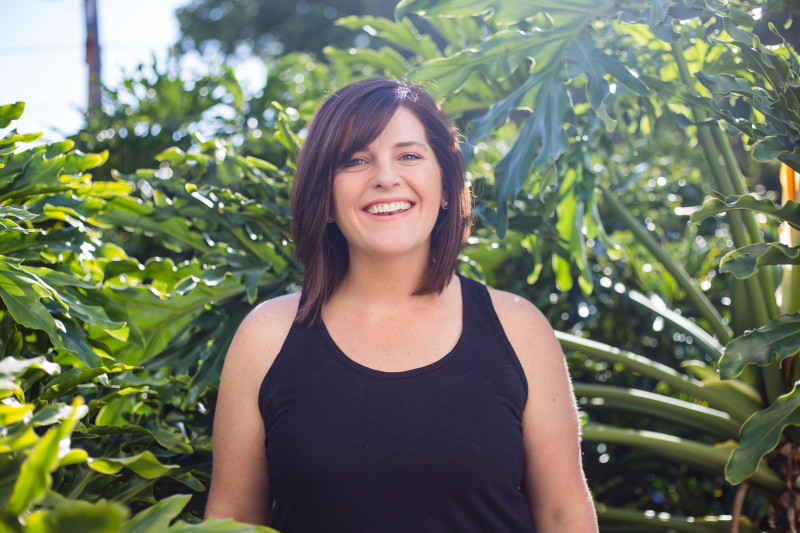 Emilee Hill | Instructor
Emilee was born and raised in sunny southern California. She graduated with dual bachelor's degrees in Communications concentrating in mass communications and public relations. She moved to Florida for the Walt Disney World College Program and decided to stay in Florida. Emilee is currently pursuing a masters degree in human services and works as the Director of Career Services at Southeastern University. Emilee found her passion for working out and developing healthy rhythms when she started taking classes at The Balance Culture.
The Balance Culture community has been a main contributor to Emilee and her health journey. Consistent encouragement and motivation has allowed Emilee to break through doubt and fear to become an instructor. As an instructor, Emilee strives to encourage each lady to push themselves a bit further than they think they can and will be right there with them as they push to new limits in their health journey. Emilee loves a good sweat sesh to clear her mind, and get energized.
Emilee is a Spin instructor and is Spin certified through Mad Dogg Athletics. When taking a class with Emilee you can expect to get your sweat on, be encouraged and have fun. Emilee loves to bump up the music, give a challenge and cheer you on as you ride through that finish line. Modifications are always given and all fitness levels are welcome. Emilee enjoys helping others find their passion for working out.
A few of Emilee's favorites are exploring new places with her husband, Tim, loving on her pups, Ace and Lola, and getting crafty with paper.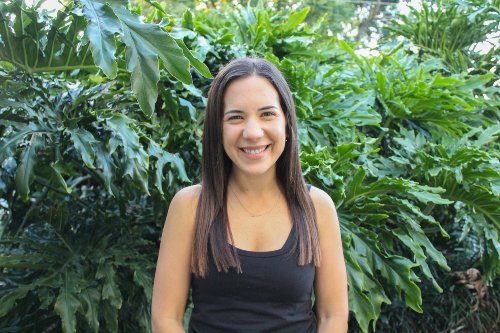 Serena Sinos | Instructor
Serena is an Instructor for The Balance Culture. She was raised in Palm Harbor, Florida and moved to Lakeland in 2012 to attend Florida Southern College. She majored in Communications and earned her bachelor's degree from FSC in 2016. She now works full-time as an underwriter for Auto-Owners Insurance Company. She played soccer growing up but didn't find her true love for fitness until after graduating from college when she got a membership at The Balance Culture.
Joining The Balance Culture was one of the best decisions Serena has made. She found her passion for group fitness after attending classes for over two years. Through support from fellow instructors, took the leap to became an instructor herself! Serena is Spin certified through Mad Dogg Athletics. As an instructor, Serena's favorite part is seeing each woman's satisfaction and happiness after finishing a workout. She enjoys seeing women interacting with one another before and after a workout and loves becoming friends with the women in her classes as well. Serena has fun finding new motivating songs to ride through class. Any fitness level is welcome!
Besides working out, Serena loves traveling (specifically to Greece where her family is from), her rescue dog Keia and Black & Brew lattes.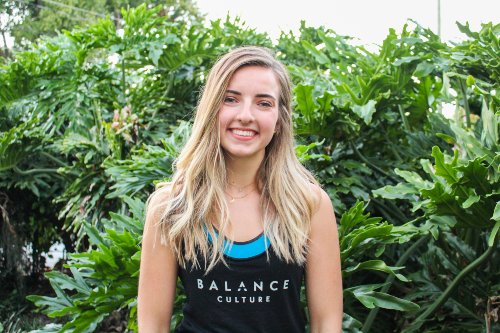 Grace Chandler | Instructor
Grace is an instructor at Balance Culture, student at University of South Florida, server, and nanny. Grace is currently working on a bachelors degree in social work, with hopes to also obtain a masters degree in social work, and to go on to become a licensed clinical talk therapist.
Before working out at BC, Grace had a difficult time keeping up a consistent and effective fitness routine. She remembers how hard it was to get through those first few classes, and never would have dreamed that she would one day become a fitness instructor. Three years later, after a lot of hard work and endless encouragement from the BC team, Grace got her Barre Intensity certification and is now teaching Barrelates.
You can expect a lot of encouragement as well as modifications throughout Grace's classes, because she wants everyone to know that if she make it through a workout, so can you.
Grace enjoys practicing mindfulness, anything to do with personality psychology, and being with her family and friends.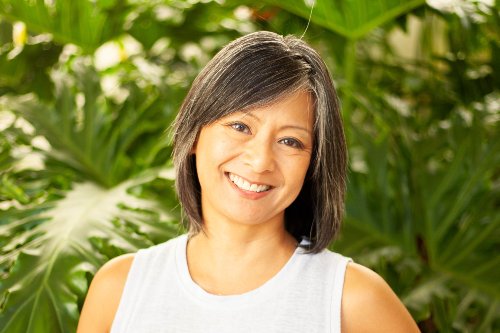 Karen Gullifer | Instructor
Karen has been involved in health and wellness since a young age. Participating in high school sports helped develop her love for staying active. She has a degree in Business Administration which she utilized during a multi-year sales career. Yoga has become an integral part of her over-all health regimen and a vital outlet in maintaining a balanced lifestyle.
Beginning her personal yoga practice over five years ago, opened her mind to the physical, spiritual, emotional, and mental benefits of yoga. Teaching yoga was not something she envisioned herself doing. However, life events altered her journey. Karen has completed 500+ hours of yoga training and is a RYT-500. Her passion is to help her community learn the importance of "slowing down" and "being still". Karen's teaching style includes taking the time to settle the mind and body, focusing on a key element and pose(s) and ending with Restorative options, preparing students for surrendered rest. She offers variations including a challenging option for those who desire to expand their practice.
In her spare time, Karen trains alongside her husband for endurance races. They also enjoy traveling, paddle boarding, hiking, college basketball and spending time with their adult children. She enjoys a cup of Caribou or Lucky Goat coffee, all things nutty and chocolate and a spontaneous moment playing the piano.